Partners
Seeking partnership to build a successful and impactful data event.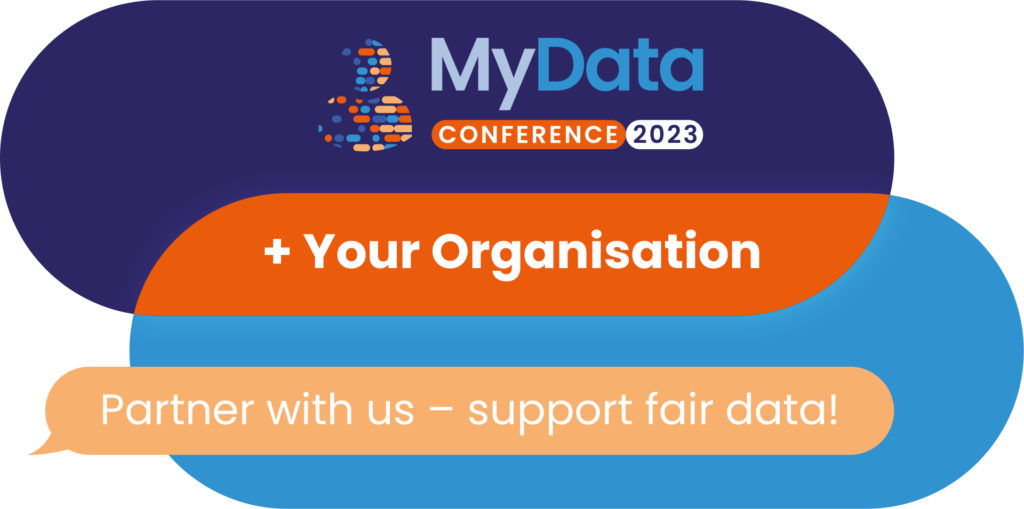 Gold Partners
Partner with us
MyData 2023 is an excellent opportunity for you to get the special visibility before, during and after the event.

Partner to:
1. Engage with industry experts and shakers
2. Shape the trends in the area of a human-centric data economy
3. Co-create our international event
4. Demonstrate your thought leadership in practice
5. Ignite business partnerships and innovations

Please reach out to Teemu Ropponen, the CEO of MyData Events & Services, teemu@mydata.org for details.