MyData 2023 conference is an exceptional event packed with thought-provoking discussions, engaging sessions, and valuable insights into the world of personal data. Our expertly curated programme reflects cutting-edge developments, trends, and challenges in the field, with a focus on fostering meaningful conversations and collaborations among our community members.
Programme topics
The conference programme covers various topics. We have three main stages for keynotes, community-curated sessions, and partners presentations. Also, hands-on workshops, networking, matchmaking, and social programmes with fun activities are all included. Pre-events will start from May 30th evening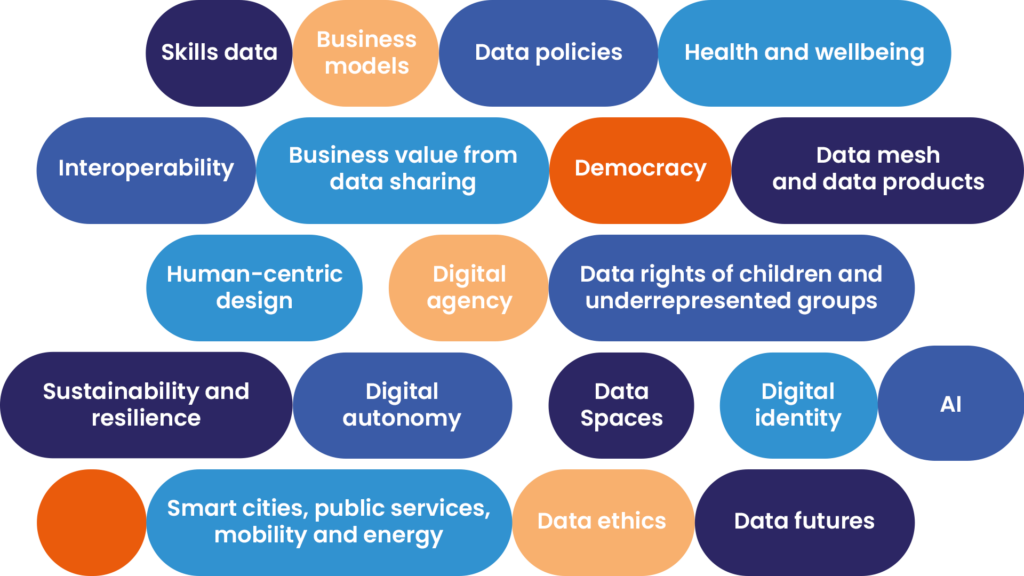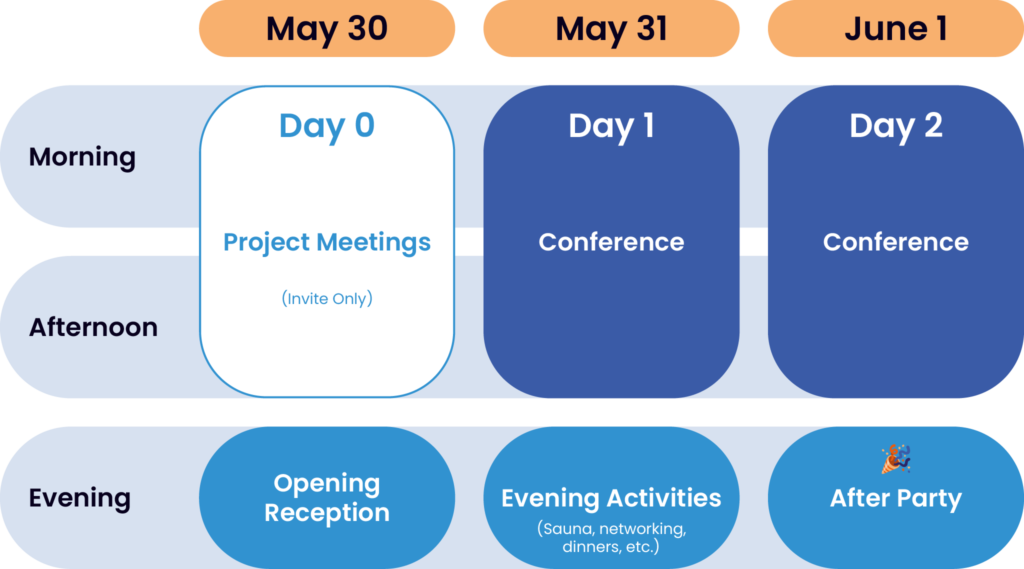 Schedule overview
A landing event will start in the evening of May 30th to welcome all participants. Main conference programme takes place on May 31 and June 1 during the daytime. Fun activities continue in the evenings.
The landing event on May 30th, starting from 18pm. All participants are welcome to join us for a networking evening and collect your badge. Please see more info in the social programme.
Floor plan
MyData 2023 Conference takes place in an inspiring historical building that provides a great space for learning, sharing and networking. Wanha Satama is a 120 year old brick harbour building has hosted MyData conferences since 2019. It provides five stages, multiple workshop and meeting rooms, and central exhibition area to engage with our partners who are leaders in data solutions. Get inspired and get engaged at our conference.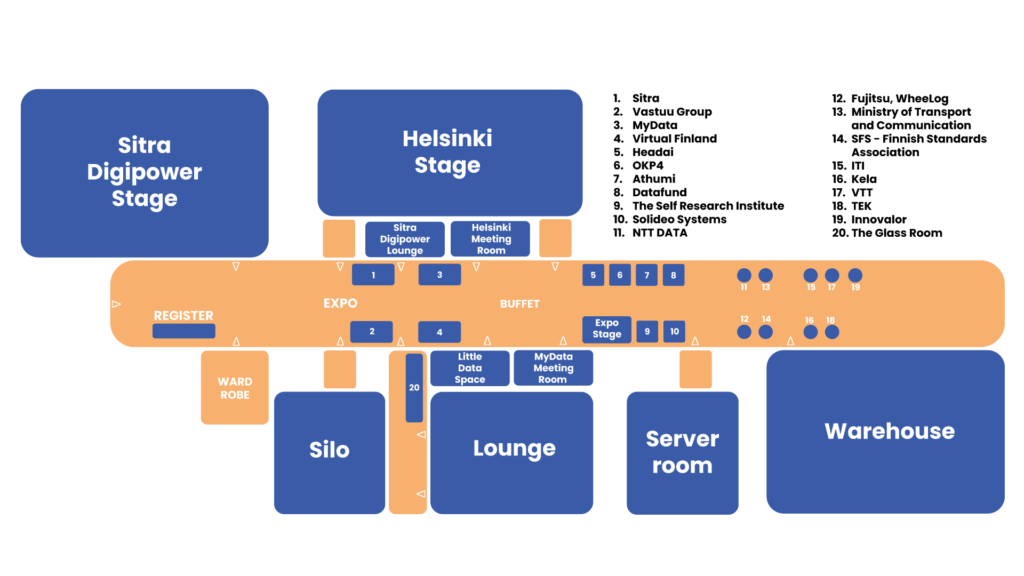 How is the programme built?
The engaging programme is being curated by our team with the inputs from our partners and the global community. To assure we build the high-quality content you so desperately crave, the full conference programme is being built with four core elements in mind.
INVITED HIGHLIGHT SPEAKERS
MyData 2023 conference is a place to inspire and be inspired by the world's leading experts in the personal data domain, making up one-third of the conference programme.

The keynotes act as a guide to introduce a topic, they are there to set the stage, open the narrative and bring a wide perspective around a broader theme.
COMMUNITY-CURATED CONTENT
The second part of the conference programme is curated through the Call for Proposals open from 15 February to 15 March, welcoming content from the broad community of professionals representing business, legal, tech, and social perspectives. (Read More)
COLLABORATIVE PARTNER CONTENT
Thirdly, we collaborate with conference partners to dive deeper into one of the conference topics. Sales pitches will be handled during the breaks, this is a place for catalysing solutions for fair data – either through delivering a keynote, taking part in a panel discussion or hosting a workshop or roundtable discussion.
INFORMAL PROGRAMME & ATMOSPHERE
And last but not least, we welcome creativity in building what is maybe the most important part of every event. The things you do on the side, what you can experience, see, smell, hear or maybe even taste. Whether you want to suggest an art installation, a project demo, an evening get-together or a side event we want to hear from you. All ideas are welcome!